Want the greenest grass in Cedar Park?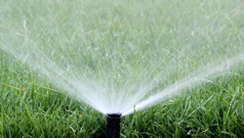 Many of you think of our sprinkler system in terms of the control panel. Then one day we notice a wet area in the yard or perhaps an area that is not getting any sprinkler coverage or see your sprinkler shooting in the wrong direction. Then it is time to fix it yourself (not recommended) or call in Top Notch, the sprinkler specialists.
We only do irrigation and sprinkler repair
We do sprinkler repair better than anyone. We troubleshoot your sprinkler problem and give you an exact quote for any work necessary to do the repair. There are no surprises.
Cedar Park has unusual terrain
There are low lying areas and rocky hills, all having unique problems and solutions for your irrigation systems. Cypress Canyon is going to have different terrain than houses along Brushy Creek. Also, Cypress Canyon will probably have a higher end irrigation system.
Often, an irrigation system along Brushy Creek will have problems from the get-go. The sprinkler system installed by builder's is often an inexpensive system, referred to as builder's grade. Another problem we find is poor installation and inadequate maintenance of the sprinkler system.
Whenever you have an irrigation - sprinkler problem, call in a Top Notch irrigation repair company. We can fix your sprinkler heads and winterize your entire sprinkler system. We can also show you how to most effectively set your control panel.
Sometimes to fix your heads we only need to do a good cleaning
Depending on the water source, but every few years your sprinkler heads may get a buildup of iron, sulfur, or calcium. They need to be cleaned. Maintenance before the problem becomes acute is usually better for your grass and your pocketbook. At a certain point, cleaning gives way to replacing heads and/or nozzles. We carry a large inventory on our trucks so we have the part we need to get you system up and running.
If you think you may have a sprinkler system problem, call Top Notch for an inspection.

Appointment scheduler
Leave a Review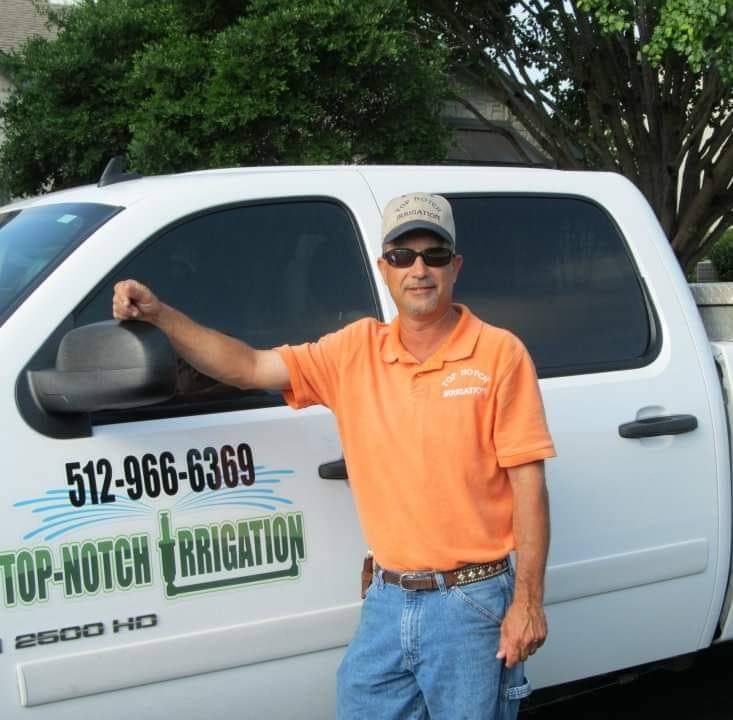 James Wood, owner of Top Notch Irrigation.

"Top Notch Irrigation repaired a problem I had with my sprinkler system. They are very Knowledgeable professional and give great "top notch" service."
- Edward L. -

"These guys are the best! I found Top Notch in my HOA newsletter. They showed up on time, fixed the issues promptly and were very professional."
- Gregg H. -