Hunter sprinkler systems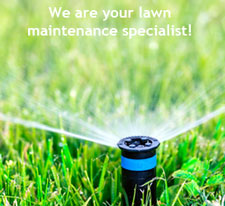 Are you having issues with your Hunter sprinkler heads? If you have Hunter products then we can definitely help fix the problem. At Top Notch we work with Hunter irrigation products and are familiar with common fixes.
Benefits of a Hunter Irrigation System:
The Hunter Sprinkler company is committed to manufacturing top quality products for home and business owners alike. They are continually striving for increased water and energy efficiency. Each Hunter system comes with a warranty and helpful tips on how to effectively operate your system. By constantly reaching beyond normal boundaries Hunter feels they have created an unmatched sprinkler system.
What issues are you having with your Hunter sprinkler?
Even with a perfect system comes some kinks and bugs. These often pop up at the most inconvenient of times. Some common problems include, sprinkler heads won't pop up, Sprinkler head stays up when system shuts off, limited coverage, timer not working properly and so on, If you are experiencing any of these issues we can help

We are Hunter Irrigation Experts...
Our experience with Hunter products is limitless. Call us today and we can do a complete system Inspection and get your Hunter sprinkler system up and running.
Your Best Local Choice for Hunter Sprinkler Repair...
At Top Notch Irrigation we pride ourselves on every single sprinkler repair or inspection job we do. We are not happy until our customers are happy! Whether you are in Georgetown, Sun City, Round Rock, Cedar Park or Leander we are your local sprinkler repair choice.