Top Notch Irrigation Services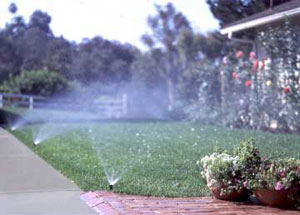 We specialize in lawn sprinkler repair and service of virtually any kind. From spray heads, drip irrigation, spray nozzles, irrigation valves, pipe breaks, controller problems and water scheduling set-up, we do it all. Our sprinkler repair services covers a very broad scope including both residential and commercial lawn sprinkler systems and repair in Cedar Park, Round Rock and Georgetown, and nearby areas in Texas.
Our sprinkler repair team is here to help you get the most out of your system. Contact us today if you need our services and we will schedule you an appointment right away. We are experts in providing systems that conserve water so ask us how we can help you with that and we'll be happy to show you your options and the savings they can create.
When you first work with us, you can choose between sprinkler repair, full system evaluation or individual consultation. Our experience allows us to serve you with the highest level of quality workmanship and we look forward to working with each and every customer.
An overview of our services:
Irrigation valve problem location, replacement and service
Rain sensor installation
Sprinkler System audit and maintenance
Pipe break repair
Water conservation
Water scheduling

Appointment scheduler
Leave a Review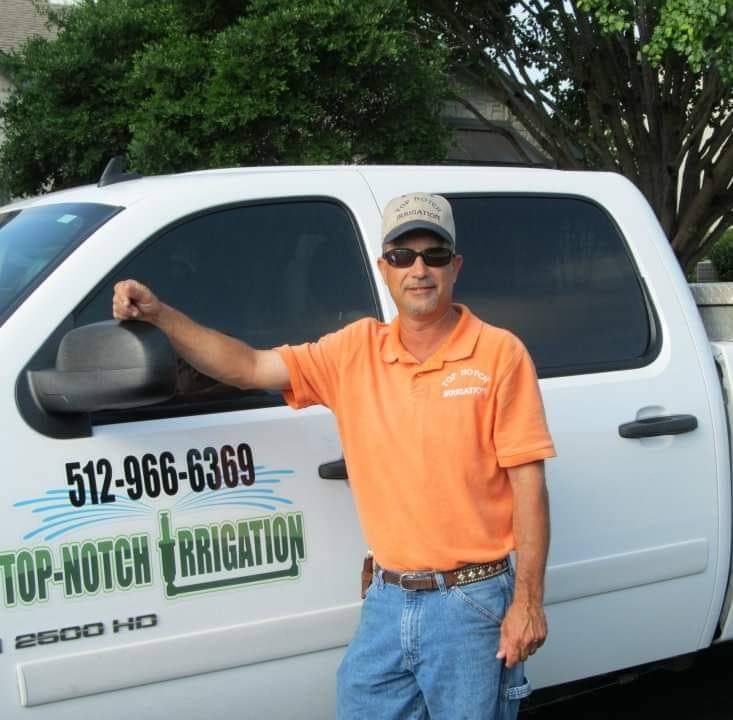 James Wood, owner of Top Notch Irrigation.

"Top Notch Irrigation Repair is the best there is when you need sprinkler repair service. The owner, James Wood, supervises all the work himself."
- Tom C. -

"These guys are the best! I found Top Notch in my HOA newsletter. They showed up on time, fixed the issues promptly and were very professional."
- Gregg H. -