Troubleshooting for your irrigation system...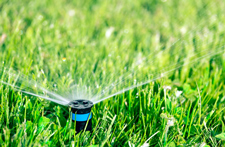 Often times a leaking sprinkler, or a faulty sprinkler can shut down your irrigation system. Top Notch knows exactly how to fix these type of issues. We can inspect your sprinkler heads for problems and take care of it.
Troubleshoot your sprinkler system:
We service all makes and models, including Hunter, Irritrol, Rainbird, and Weathermatic.