Weathermatic sprinkler systems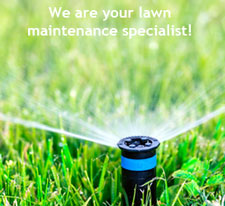 After you have your Weathermatic sprinkler system installed we can come out and do a complete system check and inspection. Our professional irrigation specialists can help you set up your watering zones and verify that all heads are in perfect working order. The best time to have your irrigation system reviewed is after installation. Of course we can come out and do an inspection anytime whether it has just been installed or has been in the ground for years. Whatever the situation we are the best option for sprinkler inspection and repair.
The benefits of the Weathermatic system:
Having a Weathermatic Irrigation system comes with some very unique perks. You can receive daily reports of water use, e-mail notifications for low or high limits, and it detects leaks. If your Weathermatic has these benefits we can help instruct you on how to utilize these to your benefit.
Near or Far we are the best in Weathermatic sprinkler repair...
We pride ourselves on every single sprinkler repair or inspection job we do. We are not happy until our customers are happy! Whether you are in Georgetown, Sun City, Round Rock, Cedar Park or Leander we are your local sprinkler repair choice. We will fix your Weathermatic Irrigation system right the first time.